Pressemitteilung
Crystal Guests Embark Crystal Endeavor in Reykjavík for Maiden Expedition Voyage
All-veranda, all-butler serviced expedition yacht will depart Sunday, July 18 on inaugural 10-night circumnavigation of Iceland
Today, the officers and staff of Crystal Endeavor welcomed their first guests in Reykjavík, Iceland for the expedition yacht's maiden voyage, a 10-night circumnavigation of Iceland. The inaugural voyage marks the first in a series of five Luxury Iceland Expedition sailings round-trip from Reykjavík exploring Iceland's dramatically beautiful and fascinating locales and featuring expedition experiences from Zodiac adventures to kayaking excursions launched directly from the ship.
"This is an incredible moment for the entire Crystal Family as we watch Crystal Endeavor embark upon her maiden voyage," said Jack Anderson, president of Crystal. "Our new expedition yacht will take our guests further than ever before on bold adventures to the far corners of the globe and offering explorations, enrichment and immersive experiences beyond anything they've experienced before. The ship features spaciousness, personal service and luxury for our guests with safety and responsible stewardship of the world's oceans at the forefront."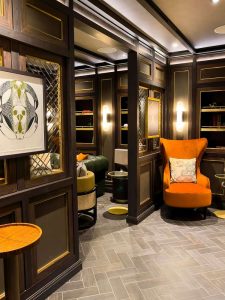 The 20,200 GRT Crystal Endeavor is the most spacious, fastest and most powerful expedition ship in the industry and the first polar class luxury expedition yacht "Made in Germany" featuring a PC6 classification that enables her to sail in Arctic and Antarctic waters. At 100 gross tons and 10,000 cubic feet per guest and a passenger space ratio of more than 100, she has the largest space per guest of any ship at sea. Designed to offer discerning travelers elegantly expansive private and public spaces, the ship accommodates just 200 guests in 100 well-appointed all-verandah, all-butler serviced suites, among the largest and most spacious in expedition cruising. Aone-to-one staff-to-guest ratio delivers the personal and genuine service for which Crystal is known.
The ship's marina features the "toys" found aboard a private yacht including 18 Zodiacs, a fleet of sea kayaks (14), snorkel gear, and a six-guest submersible and two helicopters in select regions of the world. Exploration equipment aboard the ship includes a Remote Operated Vehicle (ROV) to view the sea at a 300-meter (almost 1,000 feet) depth and a Gimble long-range camera mounted on the mast that can zoom in to view wildlife and scenery over a mile away (90 X zoom).
The camera system shoots 4K video that is streamed directly on the HD TVs throughout the ship including public areas and guest suites, and on the large 65-inch screens in Palm Court, the 86-inch screens in the Expedition Lounge and on the Cove's video wall, with a massive 218-inch center screen and two 145-inch side screens. Camera operator control locations in the Palm Court and in the Expedition Lounge also offers interactive activity between the camera operator and guests, who can point out sights they would like to see up close.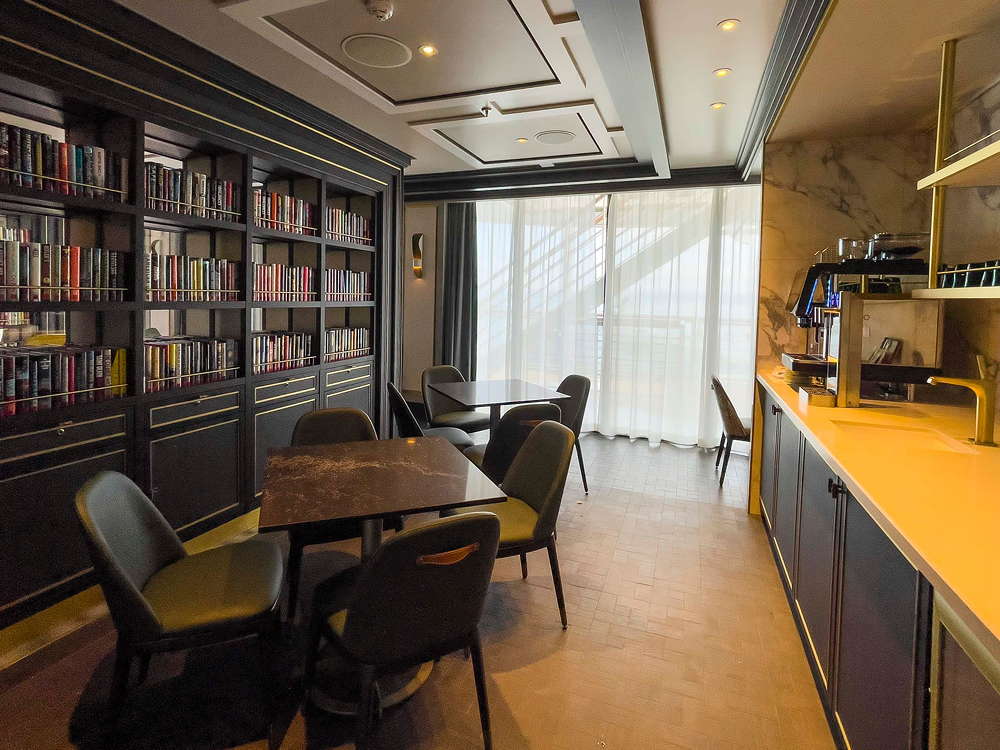 All ports of call for Crystal Endeavor's Iceland voyages feature complimentary excursions led by naturalist experts from the ship's expedition team including sea kayaking on the waters of the Westfjords in Patreksfjörður, an Arctic Circle walkabout on Grimsey Island, and Zodiac cruising amid mountain landscapes in Djúpivogur. Crystal Endeavor's expedition leaders and guides for its Iceland voyages include a marine biologist, ornithologist, geologist/glaciologist, historian, two professional photographers, polar expedition specialists and an artist-in-residence who will instruct and encourage guests to capture travel memories with snapshot sketches and drawings.
Crystal Clean+ and Crystal Pristine
Crystal Endeavor departs for her maiden voyage with a fully vaccinated complement of guests and crew. The line has implemented new Crystal Clean+ protocols that address the unique challenges of COVID-19 with measures that include mandatory vaccination for guests and crew, COVID-19 testing at embarkation, and more. Because of the mandatory vaccination requirement, guests are able to explore ashore independently in Iceland. As a reminder, Crystal Clean+ protocols are under continual review based on scientific data and evolving recommendations from local and global authorities.
As part of its ongoing commitment to sailing responsibly through its Crystal Pristine program, the company has equipped Crystal Endeavor to connect to shore power while in port and cleans exhaust emissions through a Selective Catalytic Reductant system. The ship is outfitted with offshore dynamic positioning capabilities, enabling the vessel to remain in one place utilizing GPS and its thrusters, rather than dropping anchor, avoiding any potential damage to delicate reefs.
The ship deploys state-of-the-art underwater sonar technology, providing real-time 3D images of the terrain and activity along the ship's route up to 1,000 meters ahead of the vessel and to a depth of up to 50 meters, with a mapping range up to eight times the water's depth. Such vision enables the captain and bridge officers to detect potential hazards and sea life far in advance to navigate appropriately.
Inaugural Voyages, Iceland, the Arctic Circle and Europe
As the first and only true luxury expedition yacht to restart cruising in the Arctic and Northern Europe, Crystal Endeavor's maiden voyage sails from July 17 – 27, 2021 as part of a series of 10-night immersive voyages circumnavigating Iceland. The Luxury Iceland Expedition voyages sail round-trip from the ship's homeport of Reykjavík, affording travelers convenient air options, just six hours from New York City, three hours from London and with frequent non-stop flights from many major cities in the U.S. and Europe. The series will be followed by the 10-night Journey of Vikings: Iceland & Norway from Reykjavík to Tromsø departing September 5, 2021.
Additional autumn departures include the 13-night Norwegian Fjords & Scottish Isles Exploration from Tromsø to London, departing September 15, 2021, featuring the fjords and UNESCO treasures of Norway and an overnight in Edinburgh, and the 11-night Breton, Bordeaux and Beyond from London to Lisbon departing September 28, 2021, and highlighted by two nights in the heart of Bordeaux and an overnight call in London.
Text: PM Crystal Cruises