The newest ship to join the Silversea™ fleet introduces all-new enhancements to the brand's Roman-inspired wellness program 
Pressemitteilung
Following its successful debut aboard Silver Dawn℠ in 2022, the Otium℠ wellness program has evolved aboard the newest ship in the Silversea™ fleet, Silver Nova®, to include an even wider array of indulgent experiences and amenities. Grounded in the philosophy and traditions of the ancient Roman lifestyle, Silversea's Otium wellness program was designed to offer guests unprecedented moments of indulgence through tailored wellness experiences. As well as a thoughtfully designed Otium Spa that includes an indoor relaxation pool, Silver Nova offers guests enhanced in-suite experiences, bespoke bathroom amenities, dedicated Otium Suites, and more.
"Unique in the industry, Silversea's Roman-inspired Otium wellness program speaks to our brand's commitment to offering our guests some of the world's most luxurious travel experiences," said Barbara Muckermann, President of Silversea. "Pampering guests with bespoke moments of indulgence, as part of a wellness journey that begins in the comfort of their suite and extends throughout the ship, Otium has evolved aboard Silver Nova, with a redesigned spa, new Otium amenities, an all-new in-suite experience, and more. Otium marks just one of many enhancements aboard Silver Nova, which pushes boundaries in ultra-luxury travel and represents the evolution of our fleet."
Silver Nova introduces the following enhancements to Silversea's Otium program:
· OTIVM SUITES: A FIRST FOR SILVERSEA
The Otium Suite is one of seven new suite categories introduced aboard Silver Nova, which offers guests the choice of 13 categories in total. At 1,324ft2 (123m2) each, Silver Nova's two Otium Suites are the ship's most spacious accommodations, providing the ultimate suite experience at sea in the premium aft-corner position. Featuring floor-to-ceiling windows in all living areas, the two suites unlock unprecedented 270-degree views from the inside, while their 431ft2 (40m2) balconies are the most spacious on board and feature a private whirlpool. The Otium Suites also include custom-made luxury mattresses, two large flat-screen televisions, sound systems with Bluetooth connectivity, and espresso machines. Each Otium Suite also features five Roman-inspired artworks, curated to strengthen the sense of relaxation. As well as the wellness program's inclusive in-suite experiences, guests staying in Silver Nova's Otium Suites can enjoy a complimentary treatment in the spa to the value of up to USD 399 per person, based on double occupancy.
· AN ALL-NEW IN-SUITE EXPERIENCE: THE OTIVM SHOWER EXPERIENCE 
With Otium, guests' wellness journeys begin in their suites before extending throughout the ship. First introduced aboard Silver Dawn, guests can benefit from Otium's signature sleeping experience, featuring the finest linens and a choice of pillows; the Otium bathing experience, which includes a range of bespoke bath salts, gourmet delicacies, and a curated playlist; the first balcony experience at sea, tailored to both warm and cold weather; and the Otium comfort food experience, comprising a selection of decadent snacks. Silver Nova expands the array of in-suite Otium experiences, with the introduction of a brand-new shower experience. Designed to offer a sensorial moment of relaxation, the new Otium shower experience enables guests to enjoy the aromas of essential oils from invigorating shower steamers. Guests have the option of three fragrances:
o Deep Sleep – featuring notes of lavender, rose geranium, and black pepper to help relax and prepare for a deep sleep.
o Mood Boost – an energizing and invigorating option, uplifting to the senses, featuring notes of lemon, peppermint, pink grapefruit, bergamot, rosemary, lavender and lemon verbena. 
o Steam Room – a purifying and relaxing option, designed for any time of the day, featuring notes of eucalyptus, rosemary, pine, and black pepper. 
 ·        NEW OTIVM AMENITIES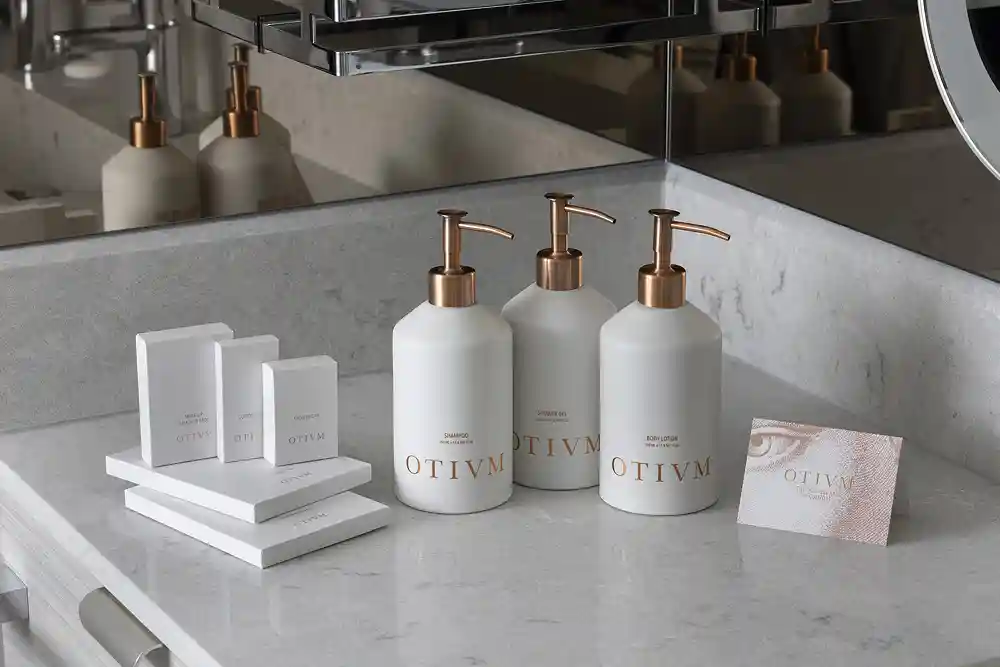 Silver Nova introduces a new collection of refillable Otium bathroom amenities, which speaks to the ultra-luxury travel brand's commitment to preserving the planet while pampering guests. Developed with La Bottega – a distinguished hospitality curator who collaborates with master perfumers to create signature fragrances and products – the luxurious amenities were designed exclusively for Silversea to provide a soothing olfactory journey to guests, while minimizing waste, utilizing refillable ceramic dispensers. The products are created with ethically sourced, natural ingredients and the formulas have been enhanced with meticulously selected essential oils, and are suitable for vegans, SLES free, paraben free, and silicon free. Inspired by the Mediterranean, fragrances include sun-ripened orange, tangy lemon, bergamot, grapefruit, patchouli, amber, ambergris, and more.
· A NEW ROMAN-INSPIRED OTIVM SPA DESIGN
Aboard Silver Nova, the Otium Spa has been repositioned towards the ship's bow. The 3,638ft² (338m²) space incorporates an indoor relaxation pool; an elegantly decorated spa, with eight treatment rooms, including two Otium treatment rooms complete with experiential showers and state-of-the-art treatment beds, and a tranquil relaxation area; fitness centre; and beauty salon. Inspired by the design of Ancient Roman baths, the Otium Spa has an open, welcoming feel, in which guests' wellness journeys flow seamlessly between interconnecting areas. The thermal area is larger than ever and includes steam and sauna rooms; an indoor pool, inspired by ancient designs; a travertine and water fountain wall; and a floor-to-ceiling window that provides far-reaching views. The choice of lighting and materials resonates with the Roman bath concept and were chosen to further enhance guests' sensory experiences. Touches of red marble and soft ripple-effect lighting accentuate raw materials. The Otium treatment menu features a wider selection of durations to cater for all preferences, with a curated array of treatments that utilize the finest ingredients.
Find out more information about Silver Nova and view her upcoming itineraries: 
https://www.silversea.com/ships/silver-nova.html 
Text: PM Silversea