Kluge Köpfe auf der Silver Endeavour: Historiker, Meeresbiologen, Anthropologen, Naturforscher und Filmemacher begleiten die Jungfernfahrt des luxuriösesten Expeditionsschiffs der Welt 
Pressemitteilung
Silversea Cruises, die führende Ultra-Luxus- und Expeditionskreuzfahrtgesellschaft, gibt die Namen der Experten, die die Jungfernfahrt des neuen Schiffes Silver Endeavour begleiten, bekannt. Die Silver Endeavour sticht am 21. November 2022 von King George Island aus in See. Mit an Bord: qualifizierte Historiker, Meeresbiologen, Anthropologen, Naturforscher, Filmemacher und andere Experten, die den Passagieren bei informativen Vorträgen, Workshops und Exkursionen einen noch besseren Einblick in die Tiefen des Weißen Kontinents ermöglichen. Zur Feier dieses Meilensteins begleitet Conrad Combrink, SVP Expedition, Destination and Itinerary Management von Silversea, die Reisenden auf der siebentägigen Flugkreuzfahrt.
"Die Silver Endeavour, das luxuriöseste Expeditionsschiff der Welt, hat das Angebot von Silversea im Bereich der Polarreisen erweitert – das Vielfältigste in der Ultra-Luxus-Expeditionskreuzfahrt – und eröffnet Gästen völlig neue Erfahrungen", so Conrad Combrink. "Anlässlich meiner 78. Reise auf den Kontinent freue ich mich darauf, unsere Gäste zu begleiten, wenn wir mit einem exklusiven, von Silversea kuratierten Charterflug von DAP Antarctic Airways direkt in die Antarktis fliegen und die Silver Endeavour auf King George Island einschiffen, bevor wir sieben Tage lang diese eisige Welt entdecken. Unser branchenführendes Expeditionsteam wird ein außergewöhnliches Programm zusammenstellen, um das Beste der eisigen Landschaften und der faszinierenden Tierwelt des Kontinents während der Eröffnungssaison der Silver Endeavour zu präsentieren, während Kapitän Niklas Peterstam und seine Crew für einen unvergleichlichen Service sorgen, da sie seit September 2021 an Bord des Schiffes sind."
Der Weiße Kontinent über die Antarktisbrücke
Auf der Eröffnungsreise der Silver Endeavour fliegen Gäste in der europäischen Business-Class direkt in die Antarktis. Das Ganze passiert über die Antarctica Bridge, das Fly-Cruise-Angebot der Kreuzfahrtgesellschaft, um dann am 21. November 2022 auf King George Island an Bord zu gehen. Am Antarktische Sund grüßen gewaltige Eisformationen, während sich die Reisenden dem nördlichsten Punkt der Antarktischen Halbinsel nähern. Vom Expeditionsteam organisiert, haben sie dort die Möglichkeit, die Landschaft bei Wanderungen, Zodiac-Touren und Kajaktouren zu entdecken. dem täglichen Programm steht die Erkundung der Antarktischen Halbinsel, wobei riesige Pinguinkolonien und andere Tierarten, darunter Wale, verschiedene Vogelarten und Robben zu sehen sind. Auf den Spuren berühmter Entdecker plant Silversea, die Süd-Shetland-Inseln anzulaufen, bevor die Gäste zur King-George-Insel zurückkehren, von wo aus sie einen Flug zurück nach Punta Arenas nehmen.
Ein branchenführendes Team
Kapitän Niklas Peterstam, der seit September 2021 an Bord der Silver Endeavour ist, begrüßt Gäste in der ersten Saison als Kapitän des Schiffes – zusammen mit seinen leitenden Offizieren und einer erfahrenen Crew. Das branchenführende Expeditionsteam der Reederei bereichert die Reise mit thematischen Workshops, Vorträgen und geführten Touren und stärkt damit die führende Rolle von Silversea im Bereich der Destinationen. Unter der Leitung von Expeditionsleiterin Marieke Egan geht das Team bereits vor der Jungfernfahrt an Bord und bleibt dort während der gesamten ersten Antartkissaison an Bord. Zudem dürfen Gäste auf der Eröffnungsfahrt der Silver Endeavour auch auf Vorträge über Ernest Shackleton und die HMS Endeavour von Nicholas Crane, dem ehemaligen Präsidenten der Royal Geographical Society gespannt sein.
Conrad Combrink, Silversea's SVP of Expedition, Destination and Itinerary Management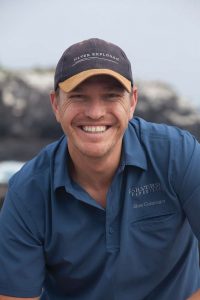 Seit Silversea Cruises im Jahr 2008 als erstes Luxuskreuzfahrtunternehmen Expeditionsreisen angeboten hat, ist Conrad Combrink mit der Entwicklung und Koordination vieler Aspekte des Expeditionsprogramms der Reederei betraut, um Passagieren auf allen sieben Kontinenten einzigartige Erlebnisse zu ermöglichen. Als SVP of Expeditions, Destination and Itinerary Management leitet Conrad Combrink ein multinationales und vielfältiges, leidenschaftliches Team, dessen Aufgabe es ist, authentische Reiseerlebnisse zu schaffen. Seine Arbeit umfasst eine aktive Rolle bei der strategischen Planung aller Silversea-Routen, der Programmentwicklung, dem Engagement in den Gemeinden und den regulatorischen Prozessen. Darüber hinaus ist Conrad für das Landprogramm in mehr als 900 Destinationen sowie für alle Aspekte des Turnaround-Betriebs verantwortlich. Conrad und sein Team leiten die Entwicklung aller Silversea-Reiserouten mit mehr als 350 Reisen auf allen sieben Kontinenten. Seine Leidenschaft für Expeditions- und Kreuzfahrten hat ihn bereits in über 150 Länder auf allen sieben Kontinenten geführt.
Marieke Egan, Expeditionsleiterin
Marieke wuchs in den Niederlanden auf, verbrachte aber viel Zeit in den Schweizer Voralpen und lernte, Gletscher zu überqueren, bevor sie ihre eigenen Schnürsenkel binden konnte. Sie entwickelte ihren Abenteuergeist, begann mit Eisschnelllauf und gewann Medaillen bei den niederländischen Meisterschaften. Nach Abschluss ihres Studiums beschloss sie, die Welt zu erkunden und ihrem Fernweh nachzugehen: Auf ausgedehnte Trekkingtouren durch den nepalesischen Himalaya und die hohen Anden in Südamerika folgte Mariekes Auswanderung nach Tasmanien. Hier ging sie ihrer wahren Berufung nach: Sie wurde Naturforscherin. Anschließend unternahm sie Ausflüge in die Kimberley-Region im tropischen Australien und leitete 4WD-Touren. Heute genießt sie es, das Beste aus der Natur mit anderen zu teilen, und ist als Expeditionsleiterin in der Expeditionskreuzfahrtbranche erfolgreich – von der Antarktis über die tropischen Seychellen, die indonesischen und pazifischen Inseln bis hin zu den hocharktischen Regionen Grönland, Svalbard und dem russischen Fernen Osten.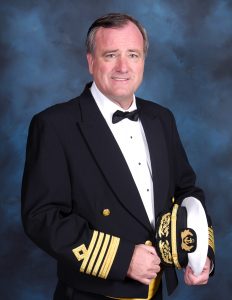 Kapitän Niklas Peterstam, Kapitän der Silver Endeavour
Kapitän Niklas Peterstam begann seine maritime Karriere 1979 und wechselte 1991 in die Expeditionskreuzfahrt, wo er unter anderem Gebiete wie die Antarktis, die Arktis und den russischen Fernen Osten erkundete. Nachdem er Erfahrungen am Steuer größerer Schiffe in Asien gesammelt hatte, kehrte Kapitän Peterstam nach Europa zurück und lieferte drei Mega-Kreuzfahrtschiffe von einer Werft in Deutschland aus. Es folgten verschiedene Stationen bei renommierten Kreuzfahrtgesellschaften, sowohl an Land als auch auf See, bis Kapitän Peterstam 2018 wieder Vollzeit als Kapitän tätig war. Kapitän Peterstam ist seit September 2021 an Bord der Silver Endeavour und hat mit dem Schiff bereits mehrere Reisen in die Antarktis unternommen.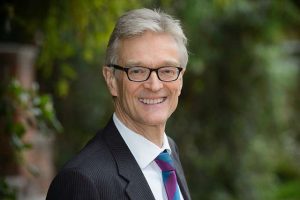 Nicholas Crane, ehemaliger Präsident der Royal Geographical Society
Nicholas Crane ist Autor, Geograph und Kartographie-Experte. Er ist Träger der Mungo-Park-Medaille der Royal Scottish Geographical Society in Anerkennung herausragender Beiträge zum geografischen Wissen und des Ness Award der Royal Geographical Society für die Popularisierung der Geografie und des Verständnisses von Großbritannien. Zwischen 2015 und 2018 war Nick der gewählte Präsident der Royal Geographical Society. Nick präsentierte viele gefeierte Fernsehserien auf BBC2, darunter Map Man, Great British Journeys, Town, Britannia und Coast. Außerdem war er der Hauptmoderator von mehr als 80 BBC-Filmen.
Text: PM Silversea Cruises