Pressemitteilung
U.S. headquartered Windstar Cruises now has two of its six yachts in French Polynesia, making it the biggest small ship cruise line in the region.
Windstar resumed cruising in French Polynesia and the Islands of Tahiti in July with vaccinated guests + crew aboard the line's 148-passenger Wind Spirit sailing yacht, which was specifically designed for the region, capturing the South Pacific trade winds in its billowing sails. Windstar has established roots in Tahiti and amongst the local community while operating in the region for four decades.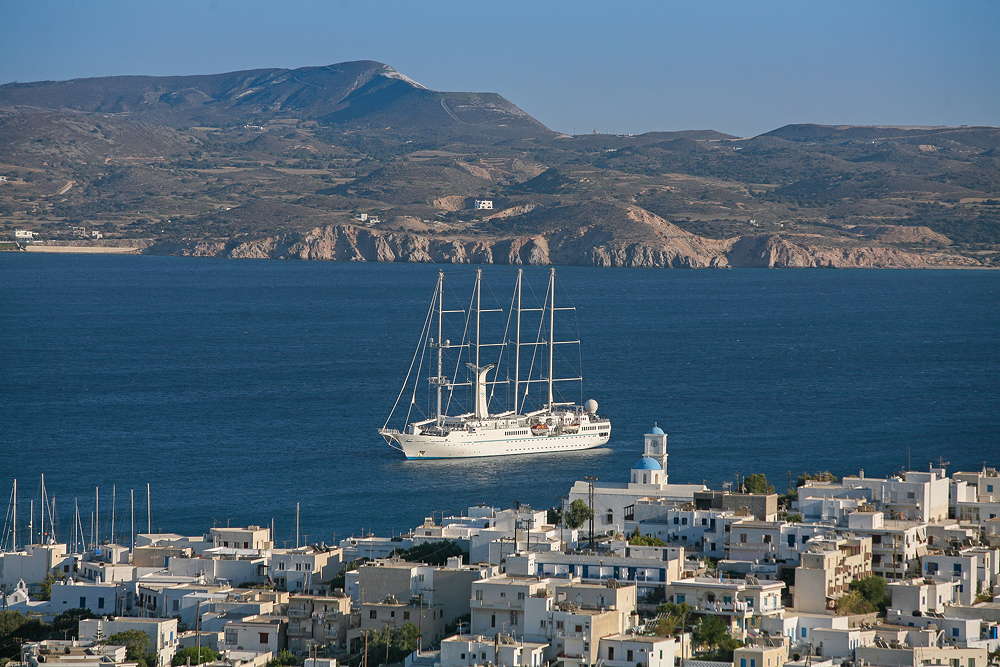 Wind Spirit typically sails year-round from Tahiti; however, Windstar's reimagined, new all-suite Star Breeze yacht carrying 312 guests will begin sailings from Papeete on October 17, remaining on a limited engagement until the end of March, 2022.
"It gives guests a unique chance to sail in Tahiti on the larger, more amenity-intensive yacht in spacious ocean-view suites," explained Windstar President Christopher Prelog. "Tahiti and the local Tahitian community are a big part of Windstar's family, and we are thrilled to have two ships in this amazingly beautiful part of the world for the first time in the company's history. I am looking forward to a visit soon.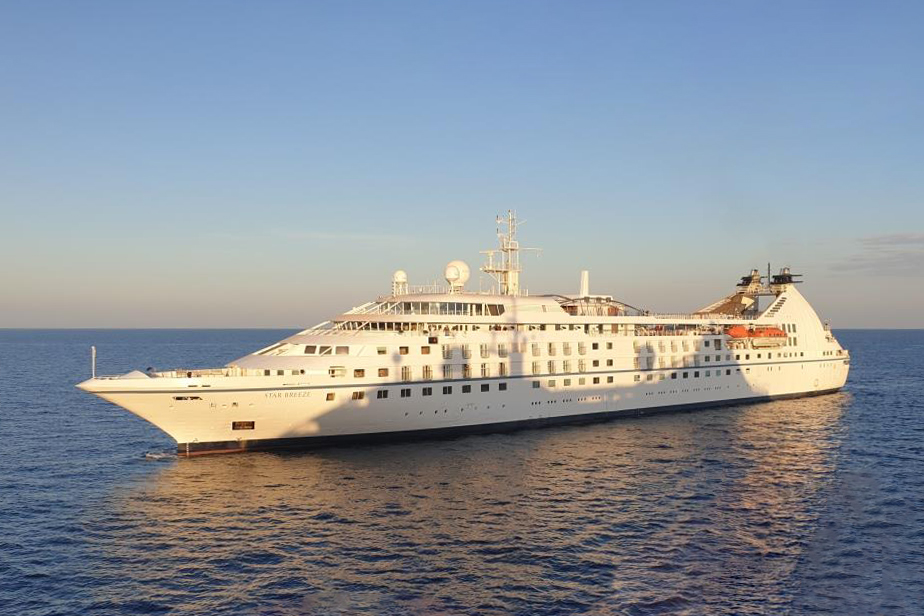 "In addition, Star Breeze's presence will allow Wind Spirit to receive some planned maintenance and updates from mid-November through February without interrupting options for our guests to celebrate milestones, rekindle a romance, or just spend time with friends and family in this spectacular location," added Prelog.
The line's three all-suite Star Plus Class yachts (Star Breeze, Star Legend, and Star Pride) have been undergoing major transformations, with Star Breeze as the first to launch in June. It has two additional dining experiences (one is an outdoor barbecue concept with grilling guru Steven Raichlen and the other a Spanish small plates restaurant from Anthony Sasso, one of the youngest chefs to be recognized by the Michelin Guide), a true spa and fitness center, an elegant infinity pool, and more outdoor deck and dining areas.
Windstar offers a complimentary private event on their Tahiti cruises: an exclusive beach party and locally sourced feast on one of Bora Bora's tiny motus, followed by a kinetic fire-dancing performance. It is available on all sailings/both yachts. An aft Watersports Platform lowers into the water on both yachts to allow swimming from the yacht. Guests have free access to use all watersports activities including snorkeling gear, floating mats, kayaks, paddle boards, waterskiing and tubing.
Text: PM Windstar Cruises